Ad Disclaimer
Ad Disclaimer!
Boku Slots is an affiliation website. We help you find gambling sites where you can play with real money.
Many or all of the products and brands featured here are from our partners who compensate us. This may influence how the product or brand appears on a page. However, this does not influence our evaluations. Our opinions are our own.
The information on this page, including operator and game details, is updated regularly but subject to change.
With the introduction of the UK Gambling Commission and tightened regulations, the gambling industry looks very different to how it was ten years ago. Many brands have closed their doors and we have seen rafts of changes to the sites themselves. Whether it's the addition of terms and conditions such as wagering requirements on the bonus imagery. Or the removal of childish looking games and the ability to play the games for free using a demo option. These amendments have had a huge impact on both the casino and the players, but it is the background changes which we hear very little about.
Significant modifications have been made to casino, slot and sports betting sites terms and conditions, with an aim to make them more transparent. This includes the verification process used to identify a new player to a site known as 'Know Your Customer' and the topic of this article 'Source of Wealth' checks.
So, what exactly is Source of Wealth Checks on online casino sites, what documents are needed and why do they happen at all?
What is a Source of Wealth Check?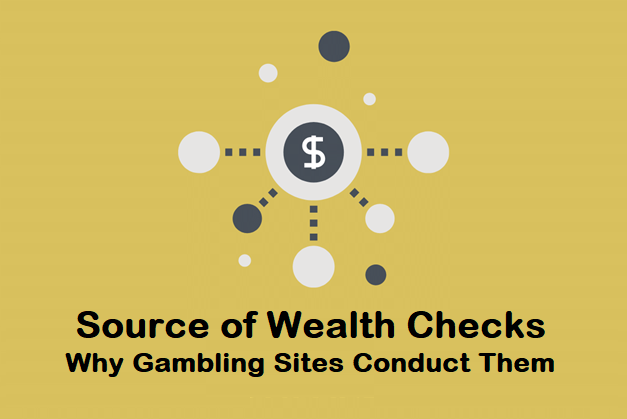 Source of wealth, otherwise known as source of funds, is the process of establishing whether a player has adequate enough funds to gamble the amounts they have wagered and to determine the money is in fact theirs. All gambling sites are required to complete a source of wealth check if they feel a player is betting beyond their means. It is a mandatory process required by the UK Gambling Commission and as such you will find that sites are extremely stringent on their checks, as it may lead to them losing their licence.
You maybe a regular gamer and wonder why you've never been asked to provide source of fund documents before. This all boils down to how you have wagered previously and if there have been any changes to your betting patterns.
To give you an example, if you normally deposit and gamble £10 each day, but suddenly that jumps up to £100 a day; then it will trigger a response from the site. Most gambling operators will see this as irregular and as such you will be required to provide the source of funds documents. This is why high rollers tend to have to provide the documents on a regular basis, as they can be known to wager over £1,000 in one session.
Another occasion where you may be required to complete a validation check is if you sign up to a site and make a large first deposit. Again, it is the casinos duty to ensure that you can afford the amount of money you have chosen to wager.
Why Do Gambling Sites Conduct Identity Checks?
The checks are done to ensure that none of the money used to bet comes from proceeds of crime such as drugs or sex trafficking. Money laundering has been a significant problem within the gambling industry in the past, so regulations were introduced to connect any monies to a specific person via identification.
Another reason for the identity checks is to establish that the money is the players and hasn't been obtained via credit. This is to ensure that the gambler can actually afford the amount they are betting. Checks such as this were introduced to protect the vulnerable and those with gambling addictions.
What Documents are Needed to confirm My Identity During Source of Fund Checks?
For many players the addition of identity checks are seen as a frustration, especially when it leads to winnings being withheld. In reality they were introduced to protect us all and ensure that we have the funds to fulfil our gambling requirements. The main aim of the source of wealth check is to establish that the money belongs to the player, by determining where it originates from. The money cannot come from another person, unless the site can confirm that it was a gift. Likewise, it cannot be a redundancy payment, loan or credit, nor can it be from a business or funded by an illegal source.
You will only need to provide the source of funds documents if they are requested by the gambling site. To verify your funds, you will need to send the casino your documents to substantiate the origin of the money. The types of documents for identification can vary depending on the site, but they will include;
Source of Funds Documents
Information relating to your job role, including your salary – This is known as proof of earnings and can include a contract of employment, a recent payslip, director remunerations, dividend payment or pensions.
A recent bank or savings account statement which details your salary payments. The gambling site will be looking for consistent incomings from a trustworthy source.
A recent credit card statement with your name on, which details your incomings and outgoings.
E-wallet details with your name, account number and any payments made in or out.
The site may request a financial statement which displays a recent deposit into your gambling account. This is used to confirm that you in fact own the related account that triggered the source of wealth request.
Winnings from lottery/betting or casino, either from a bank statement or a certificate of the win.
Details of an inheritance such as a will.
Sale of property, for example a contract of the sale.
Evidence of a sale of shares, such as a share certificate.
Dated evidence of a payment made to you, such as a gift.
Other clear evidence showing affordability.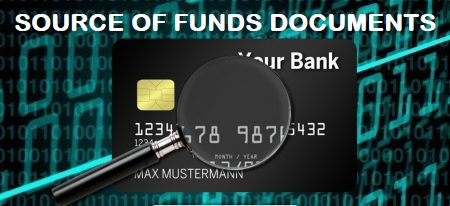 Because the casinos are regulated by the UK Gambling Commission (UKGC), they will stringently ensure that these source of funds checks are conducted. A failure to do so could lead to a substantial fine from the UKGC or a loss of their licence, meaning they can no longer conduct their business in the United Kingdom. This may mean that they will request a number of documents to ensure that compliance has been conducted, which again can lead to frustration for the player.
You should find full details about the source of wealth process within the casino sites terms and conditions, including the types of documents requested.
What Happens with your Source of Wealth Documents?
The gambling site will normally ask you to upload any documents to their portal. All documents are kept private and secure using a high standard of data protection encryption software. The documents may be kept for any audits conducted by government bodies such as the UKGC, but the casino will confirm this to you during their request.
If You Choose Not to Provide Any Documents
If the gaming site contacts you and requests documents, then you will normally find that your account will be locked until the process is completed. The number of documents will vary depending on where the funds have originated from, but there will be two types of verification. The first will confirm your identity and as such normally involves a photograph, for example a passport or driving licence. The second is the source of funds documents which we have detailed above. You will have been asked for validation documents when you registered with the site, through the 'Know Your Customer' (KYC) checks.
Should you choose not to provide any documents to the site, or they feel that the documents do not fulfil the validation requirements, then your account can be closed down. This has led to a lot of anger from players who have reported that they have given the evidence requested, but the site has stated it is not adequate enough. As such the account was closed, they lost any winnings and had their initial deposit returned to their account (but not any subsequent deposits made).
If you receive an email from the gambling site, then make sure you check their terms and conditions. Because most will have a time limit on how long you have to get the documents to them, before they close down your account.
Best Casinos for Player Verification
Choosing a trustworthy casino is essential in case you are required to complete the source of funds checks. You want to be confident that they will conduct the process in a fair and honest manner, and not close your account even after you have sent in your documents. These are our preferred options;
Summary of Source of Wealth Checks on Online Casino Sites
There will always be frustration from players when it comes to providing documents for identification.  But even more so when this hinders the player from accessing their gaming account and any winnings they have accrued. It is important to remember why these regulations were introduced in the first place, mainly to protect vulnerable players. But if you have complied with the requests from the casino and they either keep your account locked or they close it, then you can contact the UK Gambling Commission. They in essence regulate all UK based gambling sites and as such they will have a greater impact, should the sites actions be unfair.
For most of you the fact that there is a source of wealth check will be a surprise, as most of us tend to be consistent with our depositing. But on the rare occasions that you are flagged, it is worth knowing what to provide and why the site has made the request. So hopefully we have been able to clear this up for you.