Ad Disclaimer
Ad Disclaimer!
Boku Slots is an affiliation website. We help you find gambling sites where you can play with real money.
Many or all of the products and brands featured here are from our partners who compensate us. This may influence how the product or brand appears on a page. However, this does not influence our evaluations. Our opinions are our own.
The information on this page, including operator and game details, is updated regularly but subject to change.
When playing new slot games online, there are a few factors that experienced players like to look for. Many people consider the highest RTP slots top of their agenda when at a new casino or looking for a different game. But not every player has the knowledge and expertise to make an informed decision, so this comprehensive guide will tell you how to find the best RTP slots to play online; as well as the best sites to where you can find them.
How to find the Best RTP Slots
There are literally hundreds if not thousands of slot games to choose from, including video slots, classic arcade slots, Boku slots and pub style slot games. Therefore the games listed here is far from definitive, it's also ever changing with the regular release of new video slots.
The list below are games we consider to have the highest RTP as well as be some of the best slots you can play. You can find a short description of each game further down this page, as well as a link to our full and in-depth review for each slot.
But before we dive in to the games themselves, here is a little more detail on RTP's and information on how you can find the best RTP slots; when playing at a new casino.
What is RTP?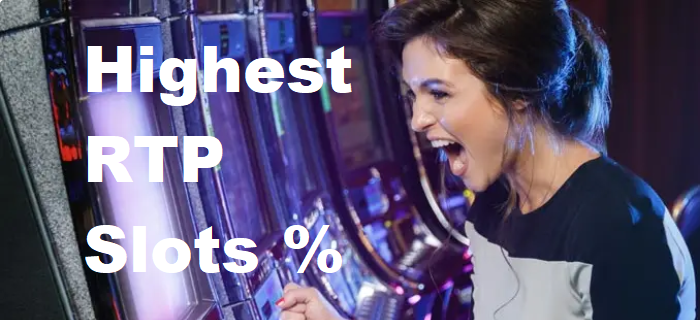 RTP is a popular acronym used in gambling which refers to Return to Player, it is always listed in percentage terms. Most slot games RTP tends to be in the low 90's or sometimes even less; with the remaining percentage being the house edge.
For example, a game like Slots o Gold has a RTP percentage of 92.48%, which means the house edge is 7.52%. Some players believe that means for every £10 you wager, you should receive £9.25 back in winnings. However it's not quite that simple, otherwise you wouldn't see wins in the hundreds or even thousands. So how exactly does a slots RTP work?
Video Slots RTP Explained
RTP's on video slots are actually what's called "theoretical" rather than actual. Theoretical RTP is actually calculated over the long-term of a games play, not per wager or per person. So a player could walk away with a win from just a £10 wager or with a completely lose their bankroll.
The payout and RTP slots percentage is worked out using RNG (Random Number Generator) technology, which makes it almost completely random. We say almost because if it were 100% random there would be no guarantee that the casino would make money and eventually go bust. But whilst a site going bust may not tug at your heart strings, that safety net is essential for them to be able to payout big wins or combinations.
The RNG is actually worked out in the development stage when making new slots, it's determined by the software provider and not the individual casinos. It is then hard coded in to the game to provide a specific house edge, this also ensures the games cannot be rigged. So if we were to just spin the reels for hours on end, we would continue to get closer to the published RTP.
How are RTP Slot Machines Regulated?
In recent years, and thanks to the introduction of the Gambling Commission, there have been a lot of changes in the gambling sector; one of these has come in the form of RTP monitoring.
In the early and unregulated days of online casinos, video slots were only required to be RTP tested prior to their release. But now casino operators are also required to monitor a games performance at regular intervals, to ensure there have been no issues or mistakes when implementing the slot game; or that there's no deterioration of the return to player over time.
High Jackpot or Highest RTP Slots?
This question is one of the most common when it comes to online video slots. Should you choose the biggest jackpot on offer or the highest RTP slots? Well the answer actually lies in your own hands, are you looking for a big win or do you just enjoy spinning the wheels? Because unfortunately you can't do both.
Slot volatility plays a big role when it comes to deciding which are the best RTP slots. This generally has a lot to do with the size of a slots jackpot. So if a jackpot is in the lower 1000's range, it tends to be one of the highest RTP slot games; if a big win is 10's of thousands the it's a low RTP slot.
This is actually one of the reasons we tend to give progressive jackpots a miss, unless we fancy taking a risk. The reasoning behind this is actually quite simple. In order for a slot game to pay out big jackpots, it has to have the cash reserve to cover it. Therefore it will need to have a low RTP so that the cash is available to pay the winning player.
So the next time you're looking for a new slot games, it's worth remembering not to get sucked in by the size of potential win; as the chances of you landing it are much lower due to the poor game odds.
How to find the RTP of a Slot Game
Now you know all about how the best RTP slots work, you're probably keen to know how to find the RTP of a slot; well that's easier than you think. Most casinos don't actually publish their return to player percentages, those that do hide it in the slot machine pay table; which is why we include payout percentages in all of our slot reviews.
However, if you're after the RTP for a specific slot game all you have to do is use the search function on our site to find it. In the unlikely event that we haven't yet done a review, then there are plenty of sites like ours that may have. Simply search for the slot name and RTP in google, for example "Sands of Fortune RTP". You should be able to see the percentage without even visiting any pages.
10 Best RTP Slots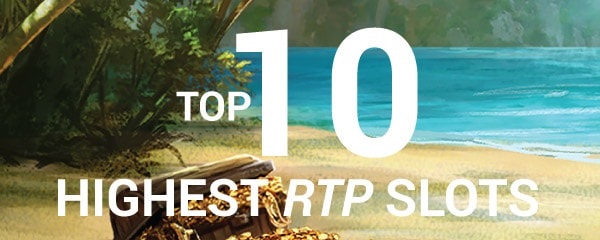 To make life a little easier for you we have listed our 10 best RTP slots, these are the slot games we've personally reviewed that have the highest RTP.
Vampires VS Werewolves is a 5-reel, 20 fixed pay line game offering an RTP of 98%. The battle between Vamps and Wolves takes place in a dark forest and the reels are set in some sort of black carved stone. Even the symbols are dark and ominous including images of battling vampires and wolves, as well as various instruments of torture such as garlic and silver bullets.
Wild Times is a 3-reel, 5 fixed pay line slot offering a variable RTP of 98%. Almost reminiscent of slots gone by, Wild Times is a basic retro slot with a modern twist. The reels themselves are set against a red backdrop and the symbols are old school.
Rainbow Riches Pick n Mix –

888 Casino
Rainbow Riches Pick N Mix is a 5-reel, 20 fixed pay line slot that offers players a pot of gold at the end of the rainbow! That pot of gold is a 98% RTP and the option to personalise your game to your own bonus preferences! On the whole the setup of the game is very familiar, lush green meadowland with blue skies and a golden pathway running through.
Rainbow Riches Pick n Mix Review
Hula Hula Nights is a 5-reel, 10 fixed pay line slot that offers a variable RTP of 98% for players. In the background you have a lovely beach scene laid out with some hula music playing along, to add to the atmosphere. Symbols all have a little Hawaiian theme to them with higher values including two hula dancers and three flowers, red, yellow and purple in colour. The lower value symbols are the usual card denominations A, K, Q, J and 10, all with a Hawaiian tribal design to them.
Ghost Pirates is a 5-reel and 243 pay line slot that has an impressive RTP of 98.49%! Yes you read that right. But it's not just the pay-out percentage which will get you excited, because there are some amazing features available too.
Blood Suckers isn't about draining you of your life force (aka your bank balance), as this is one of the very few games that has an unbelievable 98% RTP. The game itself is a 5-reel, 25 pay line slot and it has some interesting features to keep you entertained.
1429 Uncharted Seas is a 5-reel 25 pay line slot game with an amazing RTP of 98.6%, so if you are going to play any ancient nautical themed slot game this year make it this one. You will be embarking on a sea faring mission to find lost treasure, which is found by playing around on the ancient map visible on the screen.
Cash Stax is a slot game played across five reels and it has pay lines that increase the more you stake. Your basic pay lines are 10, but can be increased to 20 and even 30. Couple this with an RTP that increases from 94.12% for the normal game, up to 98.14% during the Big Bet games and you are in for a wild ride.
Rainbow Riches Reels of Gold –

Bet365 Casino
Rainbow Riches Reels of Gold is played slightly different to other slots. It has x2 sets of 5-reels and offers 100 pay lines across them, as well as a variable RTP of 94% to 98%. This is where things start to look a bit different. One set of reels is set out in a 5-reel, 4-row layout and is called the main reel, the other is in a 5-reel, 12-row layout and this one is called the colossal reel.
Rainbow Riches Reels of Gold Review
Monster Wheels is a 5-reel slot that offers players two choices of pay lines, when you enter the game. You can choose from 128 ways to win or 288 ways to win and both options have the same RTP in play which is a very high 97%. The reels are set out on top of what looks like tire tracks on the ground, with flames licking at the corners of the screen.
Summary of Highest RTP Slots
When it comes to playing slots online, players are usually after games or experiences that offer best value for money. So finding slots with the highest RTP can be somewhat difficult, as there are very few large return to player games to choose from; which is why we are only able to list 10 of the best.
Again it's worth noting the best RTP doesn't always lead to the biggest win, but it does give you a better chance of a return or even a profit. So choose your game using a combination of RTP, Jackpot size and game play.