Ad Disclaimer
Ad Disclaimer!
Boku Slots is an affiliation website. We help you find gambling sites where you can play with real money.
Many or all of the products and brands featured here are from our partners who compensate us. This may influence how the product or brand appears on a page. However, this does not influence our evaluations. Our opinions are our own.
The information on this page, including operator and game details, is updated regularly but subject to change.
As you scroll through your favourite casino sites slot games, you may notice that they are separated into 'classic' and 'jackpot'. So, what exactly is the difference? The key is progressive jackpots and we're here to explain what they are.
If you play on a game with a progressive jackpot, then you will notice that the prize fund increases every time someone bets. This will continue until someone wins the main prize and then it all begins again. For every qualifying wager a player makes, a percentage will be added to the jackpot amount, thus you will see it increase.
As you can imagine progressive jackpots are incredibly popular with many players, especially the ones that end up at crazy amounts which can sometimes be millions of pounds. Within this guide we will delve into what the progressive jackpot is, how it all works and then we'll provide our choices for the best casino sites.
What are Progressive Slots?
As we have mentioned above, this type of slot game does not have a fixed prize amount. In comparison normal slots have a prize which is specified in the pay table and is a fixed multiple of the line bet. During the progressive game the winnings will increase whenever someone wagers.
You will find that how you win on a progressive slot can vary in two distinct ways. Some will pay out automatically when they reach a certain size, and the others tend to be uncapped and will grow until a player wins. Jackpots are displayed in real time, which gives us the thrill of watching the figure grow and grow.
After the winner is announced the game resets, with the jackpot starting again at its predetermined minimum amount which is known as the seed. You will be pleased to know that it's not just the jackpot which pays out, because progressive games do have a pay table with smaller wins which are based on the amount wagered.
When you're comparing classic and progressive slots, there is no actual difference. It is purely the prize amounts and the fact that the players wagering contributes towards it, which makes it so different. Some of the available options will be dedicated progressive games, whereas others are connected to a jackpot network. To give you an example, the popular game Fluffy Favourites is available on most gambling sites, but you will discover that the prize amount differs on each, and the seed may be set differently. In comparison Mega Moolah from Microgaming offers a site wide jackpot. For every site which offers this game, their players qualifying wagers will be combined into one large jackpot. This has a significant impact on the potential prize amount, because for Fluffy Favourites it can be around £30,000, whereas on Mega Moolah the average payout is £1 million.
The fact that the jackpot prize isn't paid by the casino itself but is made up of small contributions from the players as they wager, is quite interesting. It means that the more players there are on that particular game, the higher the prize fund will be when someone wins. If two people win in a short space of time, then the person who came in second will get the seed amount.
You may be surprised to know that the bet amount can have an affect on your chance of winning. Although the progressive slot drops randomly, the larger the wager placed the higher the chance on the player winning the jackpot.
The Progressive Jackpot Snowball Effect
This probably seems obvious, but it's worth mentioning the snowball effect of this type of game. As we have mentioned previously when the player wagers the jackpot grows, meaning the more people playing the quicker the pot increases. Anyone witnessing this swift increase will be enticed to join in, with an aim of winning that ultimate prize. With every new person joining and the continual increase, the prize will accelerate and entice more players. This creates a huge snowball effect up to the point someone wins.
Where to Find Progressive Jackpots
As you can imagine this type of jackpot means that the popularity of progressive slots has grown significantly. You will notice that most sites have a few progressive options in their range of games, with the larger casino brands offering multiple choices. If you're considering joining a new site, then you will want to check this out before you sign up.
When you're on the casino page you need to head to the video slots category. If you're lucky then the site may have a jackpot slot section which will make it much easier to find. As you join the game you will see the current jackpot displayed and can decide if you want to play now or wait for an increase in the prize amount.
Advice for Playing Progressive Jackpot Slots?
Because of how the progressive jackpot works, you have the potential to turn a small wager into a winning spin you wouldn't see on regular slots. If you're looking for advice on how to win then sadly we cannot help, because essentially it's all down to luck. On this type of slot game, you could be looking at odds of 50 million to 1 which are definitely not good odds in casino games, but for many that dream of the big win is too enticing.
Our advice would be to adapt your mindset and play for fun rather than to win the jackpot. Don't bet more than you are willing to lose, so if you'd be upset at wagering £10 with no wins then we wouldn't recommend parting with anymore. By focusing on the fun rather than attempting to win the jackpot, you shouldn't go above what you would normally spend.
Best Casino Progressive Jackpot Slots Online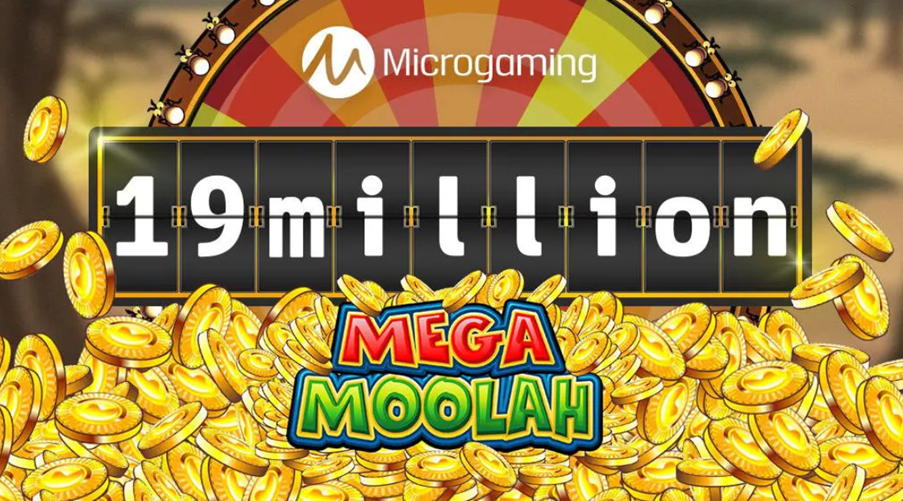 The majority of game designers have at least one progressive slot, with the big brands such as Microgaming, IGT and NetEnt offering a number of incredible options. To make life easier we have listed a few of the more popular games and the amazing casino sites which offer them.
Return to Player (RTP's) Average on Progressive Slots
Most progressive jackpots have the best RTP when compared to the other formats of video slots, purely because a percentage of the wagered bet is added to the jackpot fund. This is evident in the slot game Fishin' Frenzy from Reel Time Gaming which has a 96.12% RTP, whilst its progressive jackpot version which is linked to the Jackpot King network of progressives has an average 95.64% RTP. For players who prefer their wins to be more often, then you may want to play the non-jackpot slots instead.
Progressive Jackpot Conditions to Be Aware of?
There are no set rules that you have to place a minimum bet, but you will discover that the majority of progressive jackpots do require that you play the maximum number of pay lines or coins to be eligible.
Sadly, most sites have in their terms and conditions that welcome bonus credit and spins cannot be used on progressive jackpots. If you find a casino that does allow the use of promotional bonuses, then make sure that you are still eligible to win the jackpot prize.
If you have taken advantage of any bonuses and as such are affected by wagering requirements, then you may want to steer clear of progressive slots. The speed in which you clear the wagering requirement is completely dependent on which games you choose, known as game weighting. The majority of slots have a 100% weighting, meaning if you play £1 then £1 is removed from your wagering amount. Progressive jackpot slots are different because they have a 50% weighting, so that £1 bet means you will only remove 50p from your wagering.
If you land that big win on a progressive slot then congratulations, but there is a condition that you need to be aware of. Because of the publicity that can be created for the casino, within most terms and conditions there will be a section that should your win exceed a certain amount, then they will have the right to use your name and image within any promotional and media stories. Should you prefer privacy then this may not be something you want, but you will have to weigh it up against winning such an incredible amount.
Another condition which can affect the winners of a progressive jackpot is how the site pays out the prize. Some gambling sites choose to pay the winner in monthly instalment over a specified period of time. So, if your focus is on winning big, then take a look at the terms and conditions to ensure that it doesn't affect you.
What are Progressive Jackpots – A Summary
We're hoping you now have an idea of what a progressive jackpot slot game is and why it's so popular. You may be torn as to whether to play, because there are pros and cons which we have detailed throughout this guide. Yes, winning would be life changing, but you may only receive your prize in small incremental amounts.
The kind of jackpots available are enticing, but when you look at the return to player it is less than the other formats of video slots. Add to this the fact that winning the jackpot is incredibly slim, which is why we mentioned above about simply playing for enjoyment.